Automatic Bus Wash Machines
Automatic Bus Wash Machines
Roll Over Bus Wash Machines or Drive Through Systems for your Bus Fleet, which is your requirement, KKE has the machines for it.
2 Brush Bus Wash Systems
3 Brush Bus Wash Systems
Touchless Bus Wash Systems
Combination Bus Wash Systems.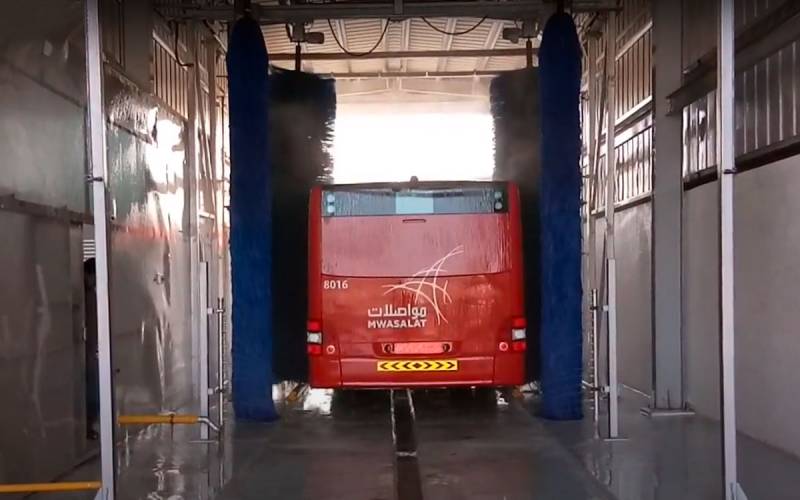 In addition to the above configurations, the Bus Wash equipment are available in teh following washable heights :
3.6 m (141")
4.1 m (161")
4.6 m (181")
5.1 m (201")
If you want KKE to suggest to you the right Bus Wash Equipment for your application, please use the contact us form here to contact us and we would be happy to help.
Equipment Suitable for
City Buses
School Buses
Intercity Buses
Tourist Buses
Double Deck Buses